Dedicated to your practice
Data driven decisions
Regular performance reviews
Analysis and coaching
Providing Expert Insights
Recommend optimal ways to attract patients
Measure and analyze results
Develop long term strategies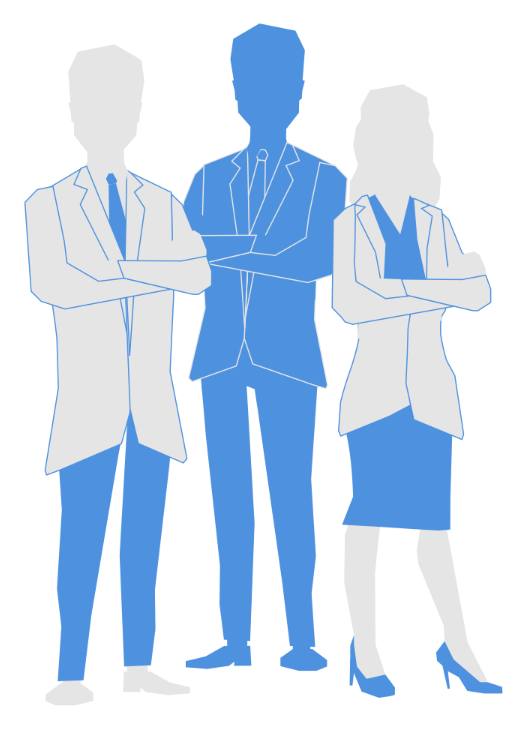 Building your brand
Improve your online reputation
Access the best tools
Guarantee best value
Complete Data Resources
All your data in one place
Measure your Key Performance Indicators
Data Driven budget recommendations
Let's talk about how your dental services and marketing data could help maximize your dental marketing strategy.
A few years ago, a small handful of dentists became known as early adopters, thought leaders, in taking dental marketing strategies to the next level. They believed in developing new, innovative approaches to optimizing their marketing, and wholeheartedly believed the proof of their success was in the data. This growing desire and ability to link patients to specific buyer personas or cognitive behaviors have now become a staple among many dentists. Their efforts are beginning to show in their marketing strategies in the last few years.
Communicating with your patients today now involves using personalized data more than ever and is rapidly becoming a staple in communications for every dental practice. Although you may not recognize it, you and your dental staff are using this data every single day. Things like digital calendars, email, social media, and your PMS software are collecting data every day. However, still today, many dentists are not leveraging their data to its full potential, but "why" if it is an essential element to retaining and growing the value of that patient in your practice?
Many dentists have expressed to Gargle their struggles with data integrations, inability, or lack of knowledge of how to pull their data together into a cohesive, single source of truth. Now the real struggle and more profound questions begin for a dentist:
What does all this data show me?
When, where, and how does this data fit into my dental marketing strategies?
Where do I even begin to find the time to do it?
Gargle understands a dentist's struggle with a data-driven dental marketing strategy is a real and time-wasting task. Today, Gargle is going to let you in on our dental member's secret to maximizing their dental marketing strategies to an out-of-this-world level. Ok, here it goes–it's a…
Gargle Analyst!
That's right we dedicate an analyst who learns and becomes an expert in your practice. They analyze the data and tell you what it means for you. Like you do for your patients but with marketing.
A Gargle Analyst purpose includes recommendations to help your practice reach the goal of retaining and growing more quality patients.
Better patient retention strategies
More patient revenue output strategies
Create longer-lasting patients by building brand advocacy
Higher marketing campaign results with a more direct target content and behavior strategy.
And more!
Whatever you need in your dental marketing, your analyst is a trained expert in every product and service Gargle offers to its members to help get you there.
And by learning your actual practice goals, they can give you specific details that will help you stand out among your competition to be unique and unlike anyone else.
How's that for a secret weapon! And for no additional cost. A Gargle Analyst is a free service when you join the Gargle platform.
Why does having a Gargle Analyst make the difference?
When you have dedicated Gargle Analysts, they can give you better translations of your data, from an overall "BIG" picture lens. Not just an individual application or service scope. They know what it takes to be successful in retaining and growing more quality patients. More importantly, they are skilled in sifting through the noise of data to pick out key data points to build valuable data insights and learnings as they work with you to optimize your campaigns.
How does this help me?
A Gargle Analyst allows you to focus on what you are good at, which is taking care of your patients. Leave the data stuff to Gargle and your Gargle Analyst.
An analyst is connected to your account and can see what you see. They can walk you through your strategy step by step. They help you with long term goals and action items along with the short term ones that help you get there. They measure your key performance indicators, give data-driven budget recommendations, and find ways to improve your reputation right along with the tools and services accessed through the Gargle platform and membership.
When you become a member of the Gargle platform, your Gargle Analyst will begin working towards delivering a "Prove Everything" process. It starts by becoming a dedicated coach to help your dental practice. Next, your Gargle Analyst will work towards helping you or your staff in setting up or learning your data processes. Finally, as your campaign or services data on the gargle platform is processed, they will begin providing you with data-driven recommendations on how to optimizing, expand, or target your effort's performance along-the-way.
Similar to a life or fitness coach. With Tools, Products, Services, and a Gargle Analysts to tie it all together, Gargle is the must-have dental platform for your practice data needs to take your dental practice experience to the next level.