How to Choose a Domain Name For Your Dental Practice Website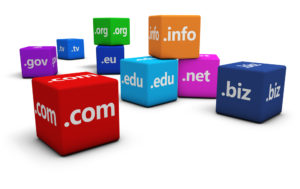 Picking a unique and informative domain for your dental practice website that will be easy to locate on all search engines is perhaps one of the most important marketing decisions you will ever make. A simple and descriptive domain will help customers find your website and make your life as a business owner a whole lot easier.
Be Creative
Coming up with a great domain can sometimes be challenging because with so many businesses operating online these days, a lot of the good ones are taken. It will take creativity and work but producing a perfect domain is definitely achievable.
Be Simple
When you start brainstorming for a top level domain keep in mind that you want your URL to be as short and as clear as possible. You'll want to cut the fluff and get straight to the point.
Be Descriptive
Some tips and tricks to help your website stand out is to add the name of your state or to throw an Inc at the end of your businesses name. Including your products and services is always a good idea. And add some details to set yourself apart!
Check Availability
Because so many businesses are online a lot of the ideas you'll initially come up with will be taken. Search for the domain you wish to use on a web registrar / hosting service like such as GoDaddy, Register.com or Host Gator, if you plan on using a one-stop website-building platform. See what's out there and make sure you're not copying anyone.
Pick a Domain
It's wise to choose a .com domain suffix, rather than .net or another kind of domain extension, even if that would lead to you not getting your number one choice in domain names. It's a good idea to keep in mind that this website will likely be the one you keep long term , so you'll want to pick a good domain that you'll be happy with for years to come. If you need a little inspiration or help, consider visiting some domain name generators to get your creative juices flowing.
Buy a Domain
As far as what it costs to register your domain name with a domain registrar, you should expect to pay anywhere from $15 to $35 a year. If you receive the bad news that someone has already claimed your ideal domain, you may still be able to buy it, but the cost will be much higher.