What does SWELL do?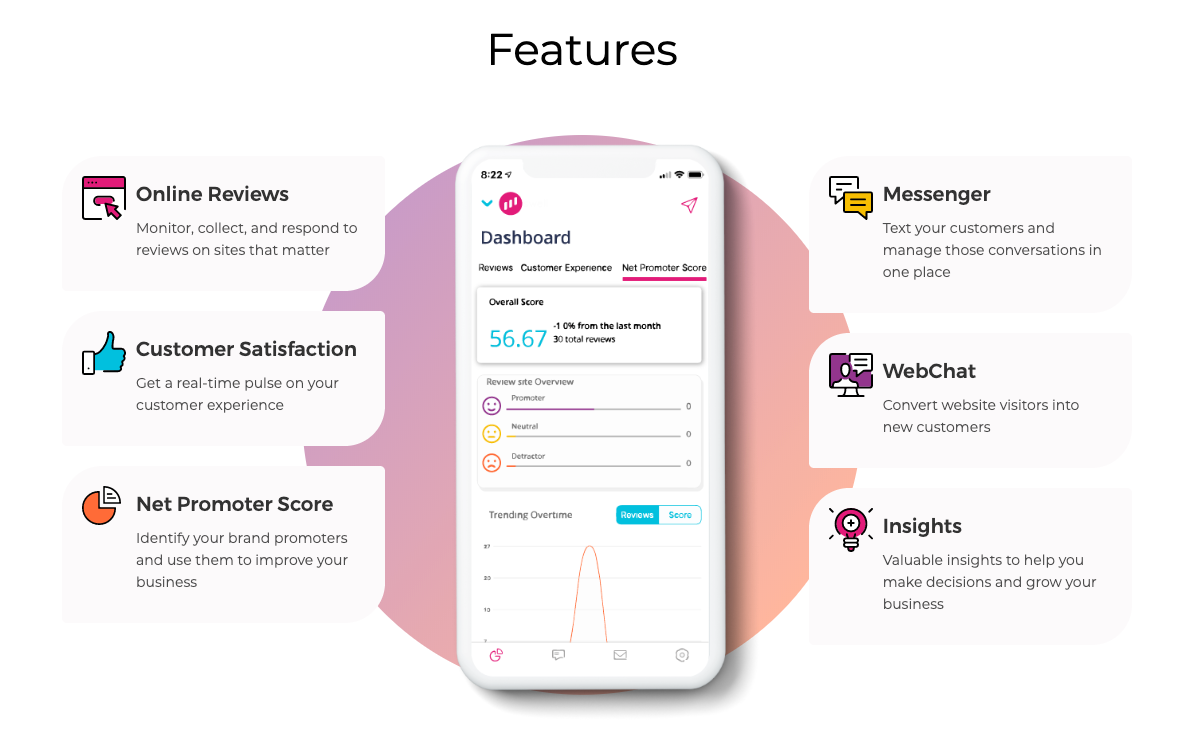 How Swell Works
Understand
Turn texts and emails into trustworthy reviews. Learn how customers feel and improve customer service.
Acquire
Turn new reviews into higher search rankings and more customers walking in your door.
Maintain
Turn customers into raving fans. Chat with them and solicit reviews and feedback in one view.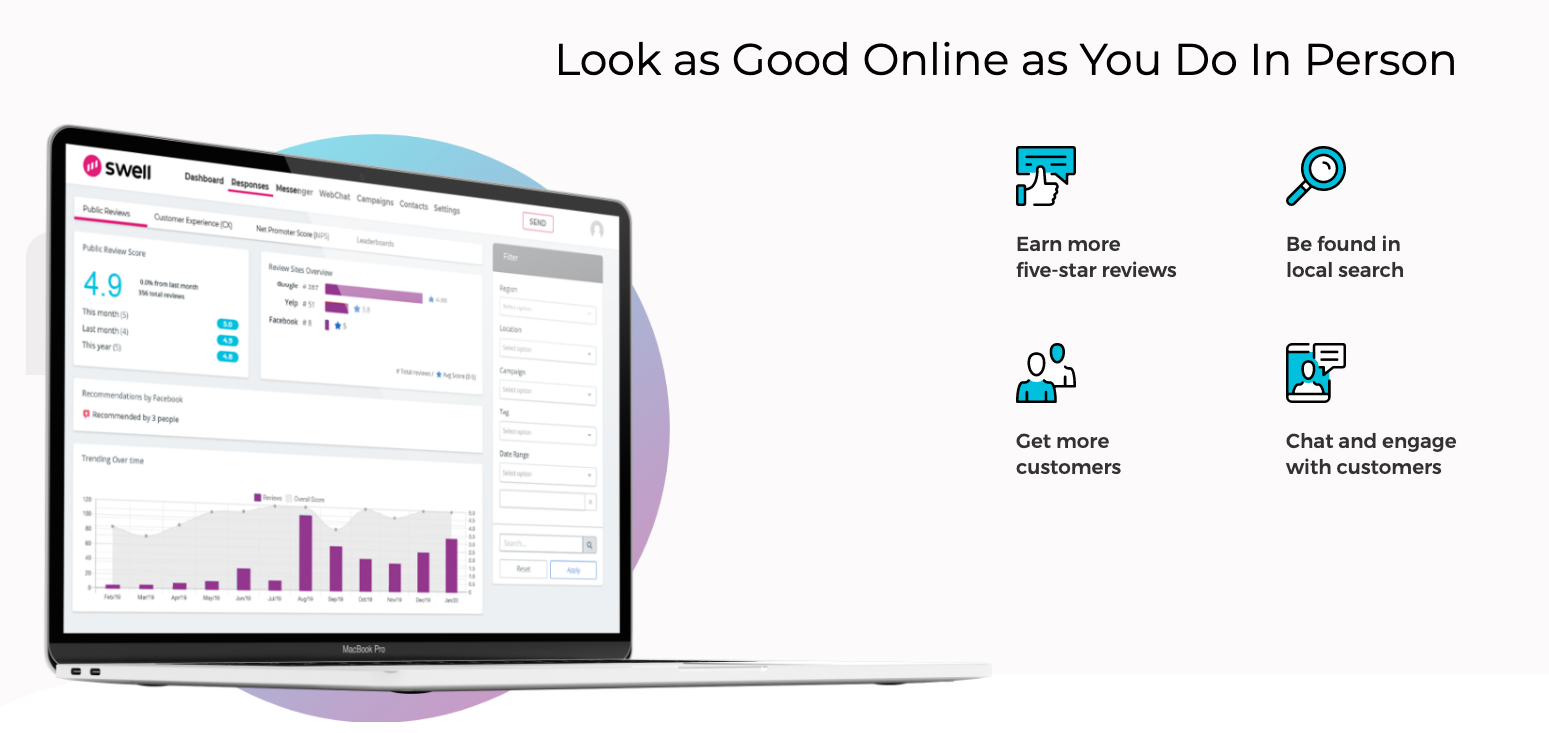 SWELL MODULES
REVIEW MANAGEMENT:
Single click reviews as a Google Partner
Simple Automatic and Manual Invitations
Full Practice Management Integration
Full Customization for Your Patients
Better know your patient with feedback and insights in a single dashboard
Reviews compiled into centralized dashboard you can efficiently reply from
Communicate however your patients prefer
24/7 Customer Support and Coaching for best practices responses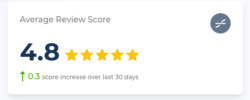 WEBCHAT – MESSENGER – 2 WAY TEXTING:
Turn website visitors into patients (Widget sits inside website)
Give patients and potential patients the help they need straight from your website to text
Be responsive to messages from website, Facebook messenger and sms texts.
Alerts and notifications sent via email and text for incoming messages
Customized branding of widget on your website
SURVEYS:
Text or email surveys for instant patient feedback
Benchmark surveys with a Net Promoter Score
Customize questions and recipients
Reporting and analysis inside dashboard
Easy response tool inside Swell
Automated response assignment to your office users
APPOINTMENT SCHEDULER:
Set up in minutes
Saves staff time in narrowing down desired appointment times
Improves patient experience in scheduling appointments
Web based request form – Form is embedded in practice website
Scheduling links can also be dropped in text, facebook, email, webchat and messenger tools
Reporting and tracking of requests are inside the Swell Dashboard
PAYMENTS – SWELL PAY:
Payment Requests:  Itemized, mobile friendly payment request to send to patient via text, email or message
Integrated refunds
Integrated banking
Secure transactions
Custom branded
Reporting and analytics in Swell dashboard
Get paid faster
Makes payment more convenient
Cuts down on late payments
Used with Stripe as the processor